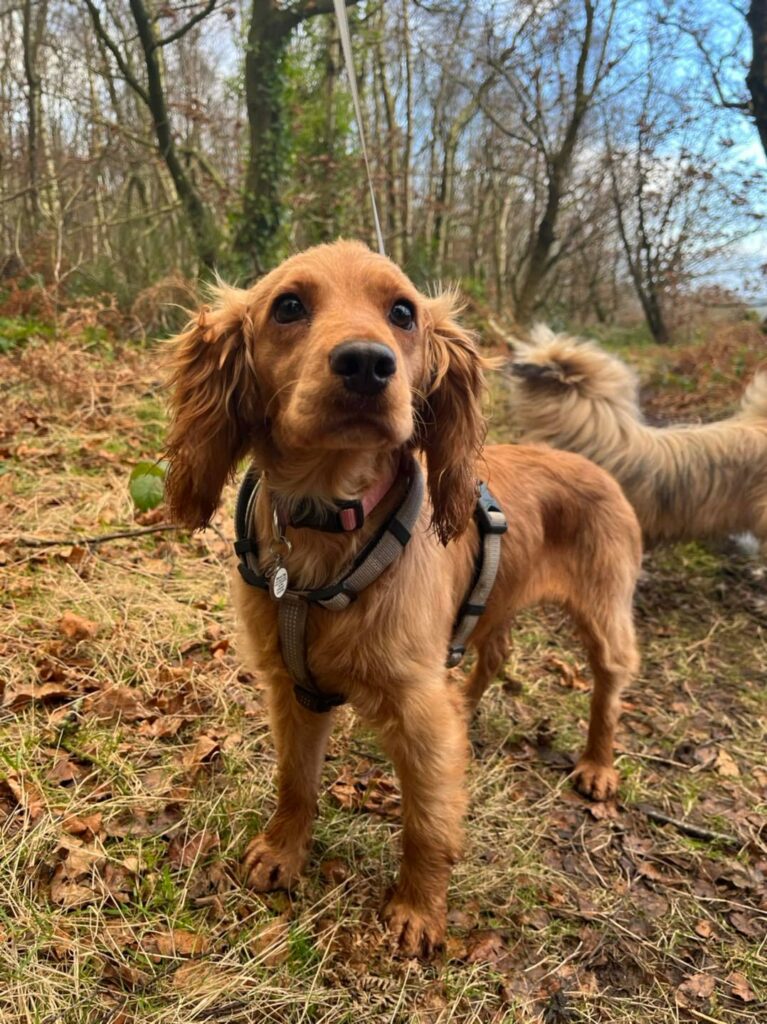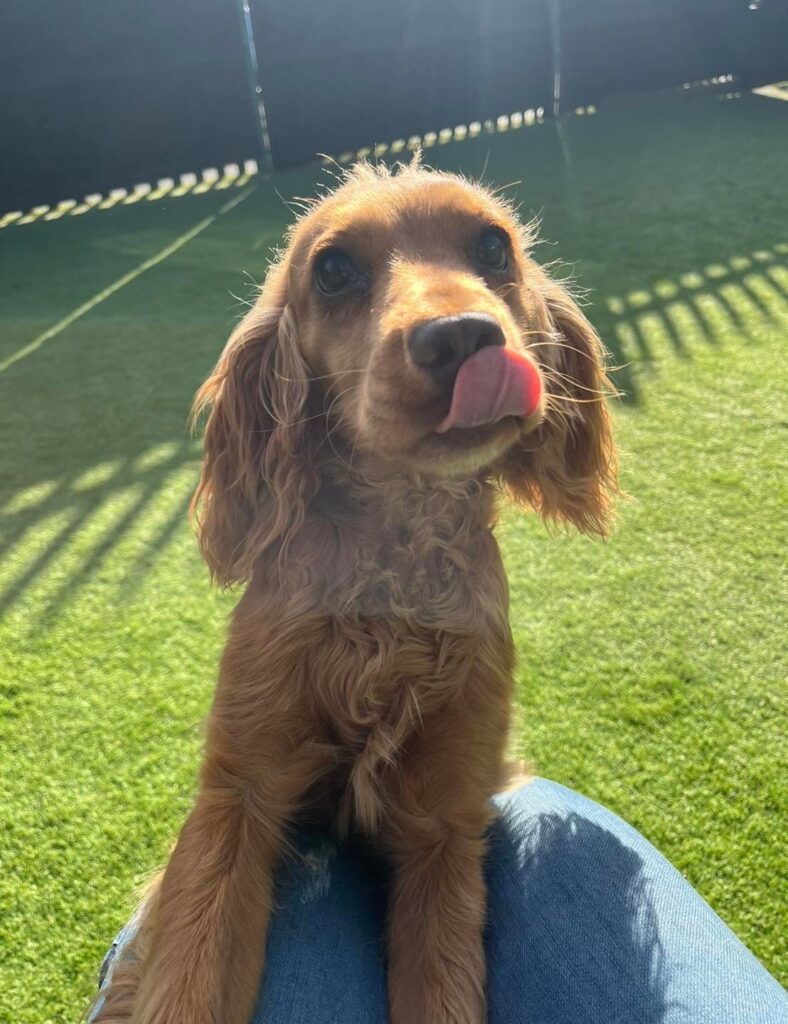 Rhubarb (or Roo for short!) is a 1-2 hr old very small working type Cocker Spaniel. She arrived with us from a pound we work with – an unclaimed stray who was found abandoned in some woodland. PLEASE read her FULL bio below before applying:
She is very sweet, FULL of beans and is a very busy, high energy little lady… as you would expect!! She doesn't appear well socialised with lots of things, including other dogs when she is on her walks and can be reactive, especially if dogs run up to her – this makes her panic. She needs work with this, and would not cope with walks in busy areas – she needs a country home and a totally secure garden is a MUST as her recall is pretty non-existent at the moment!
Rhubarb is a chewer – she particularly likes phone chargers/cables and remotes! So Spaniel-proofing your home is a must for her safety AND providing her with lots of appropriate toys and natural chews instead. She is crate trained. She is fully housetrained and can be left alone for a few hours per day.
She could live alone, or with a confident, laid back dog (and savvy cat), but will resource guard toys/treats from other dogs in the home, so must live with a dog who wouldn't clash with this. She can potentially live with dog savvy children aged 10+.
She needs a very active home with Spaniel experience who want a bit of a 'project' – she has TONS of potential, it just needs harnessing with the right people to show her the way as she is clearly very inexperienced with the big wide world.
** PLEASE COMPLETE A PRE ADOPTION FORM ON THE WEBSITE IF YOU CAN OFFER RHUBARB THE HOME SHE NEEDS **