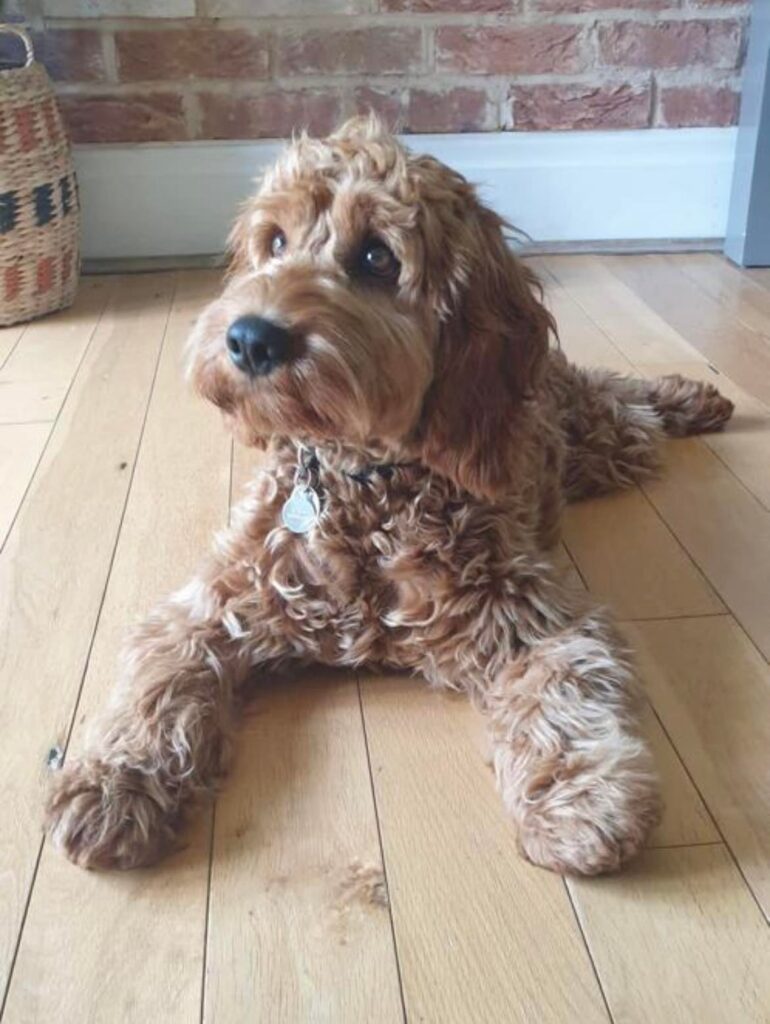 Bobby is a 10 month old Cockerpoo who needs to find an experienced home due to his complex issues – please note: Bobby has a bite history and MUST find a home who understand his specific needs. Please read his bio below thoroughly. His main issues are:
– He suffers badly with separation anxiety and cannot cope being left alone at all currently
– He resource guards and has previously guarded food, his space, and his owner
– He became very stressed with a neighbouring dog in his previous home, which resulted in redirected aggression due to his stressed state of mind
Bobby has lots of positives and is a very affectionate and intelligent boy who will thrive in the right environment, with a confident owner to give him clear boundaries and guidance and to work through his issues. He is great on his walks on and off the lead and attends doggy daycare currently – he could potentially be rehomed with the right female dog, but NOT a male dog. He cannot be rehomed with children. Bobby needs:
– Boundaries, structure and guidance
– A calm child-free home environment
– He ideally needs to live in a detached home and MUST have access to a totally private, secure garden with 6ft solid fencing
– An active home –
– Constant company (at the moment) –
A confident owner who can work with Bobby to overcome his anxieties
Please note: Bobby has been fully assessed and his new owner will receive behavioural support from his current behaviourist who knows him well.
** PLEASE FILL IN A PRE ADOPTION FORM IF YOU CAN OFFER BOBBY THE HOME HE NEEDS **