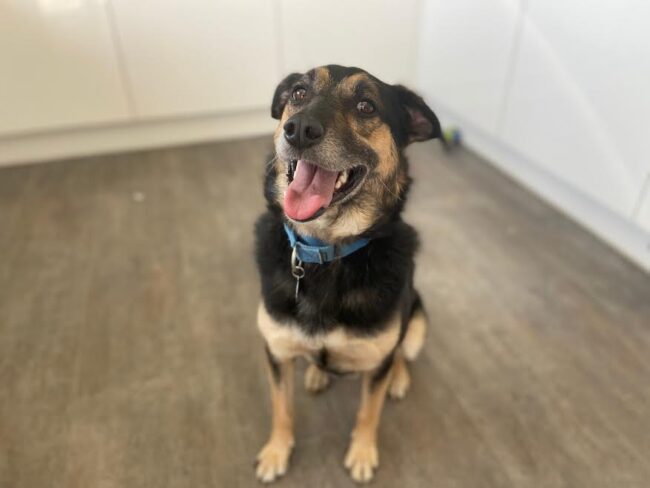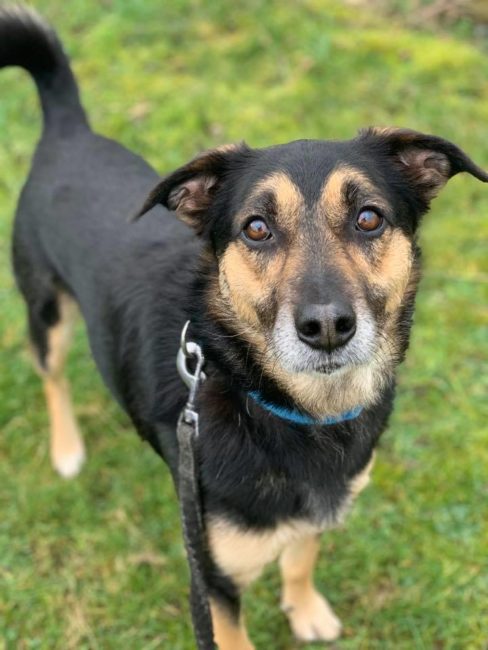 Freddie needs a quiet home who can manage him around visitors. He is such a lovely boy who is fantastic with his family and all other animals, but he becomes territorial of his home and space with strangers.
Breed: Crossbreed, medium sized (poss Collie cross)
Age: 3
Dogs? Great – would like to live with dogs
Cats? Yes
Children? No
Housetrained? Yes
Activity level: Medium
Hours can be left for: 5-6
Good on lead? Yes
Garden needed: Secure – solid 5-6ft fencing needed
Freddie is fab in so many ways, and needs to find an understanding home in a quiet area (he does not suit living in built up areas). His new family ideally need previous experience of dogs with guarding instincts and sensitive personalities. He is super affectionate and brilliant with his family, but is worried by visitors to the house and is very territorial. Management is essential as Freddie has bitten visitors in the past. Freddie is a very special young boy who will be the most amazing dog in the right home who understand his needs and can adapt to make sure everyone is kept safe and happy. Our behaviourist is on hand for advice at every step of the way with Freddie's adopters.
** PLEASE FILL IN A PRE ADOPTION FORM IF YOU CAN OFFER FREDDIE THE HOME HE NEEDS **