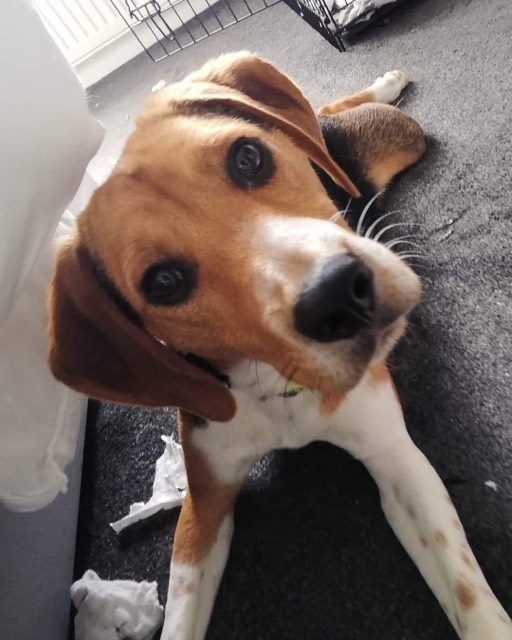 Hunter is a handsome cheeky 11 month old Beagle (possibly mixed with Harrier) . He is looking for an active family who loves being outdoors.
Hunter is an excitable pup who loves to play, He needs long walks to tire him out but once tired loves to snuggle on the sofa!
He is a bright dog and loves to learn so needs somebody who is willing to put time into training to keep him busy. Hunter is a 'typical' Beagle. He isn't trained to be off lead. He also has a high prey drive and cannot live with cats or any small furries.
Hunter is crate trained and can be left for 3-4 hours however needs lots of mental stimulation and someone to be around some of the day for company. He needs a good sized secure garden.
Hunter has a fantastic personality, he loves people and is good with children of all ages. He loves other dogs and could possibly live with the right dog. We are looking for a home with some experience or knowledge of Beagles or Scent Hounds.
** PLEASE FILL IN A PRE ADOPTION FORM ON OUR WEBSITE IF YOU CAN GIVE HUNTER THE FOREVER HOME HE NEEDS **